1. Open "SmartDesk Scanner."
2. Lay your document down to the left of your keyboard. In the SmartDesk Scanner app, you should see a green outline around your document.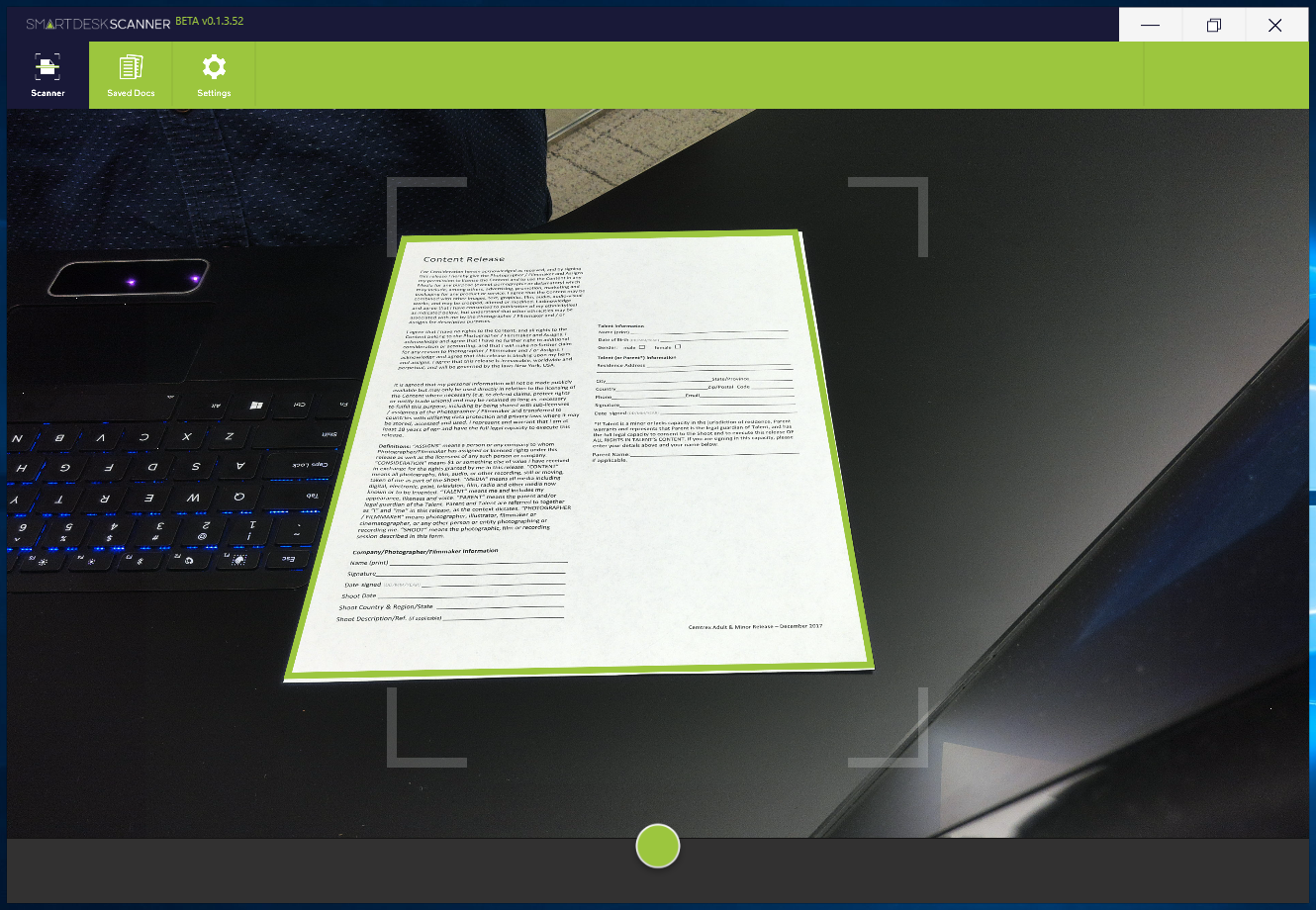 3. Hit the round, green button at the bottom to capture the scan. The app will correct for angles automatically.
4. If you would like to scan multiple pages, simply repeat steps 2 - 3. You will see a page count in the top right corner.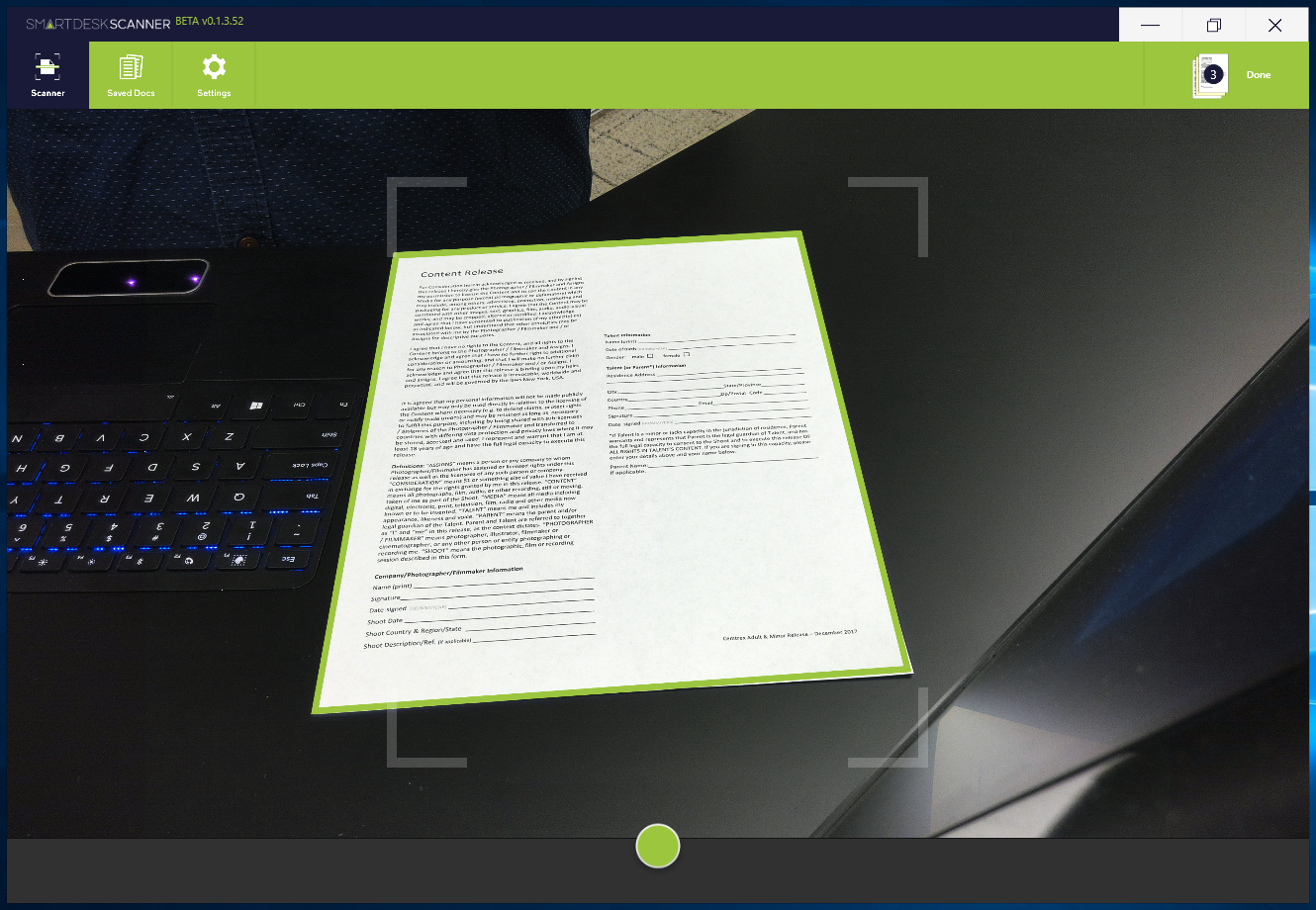 5. When you are finished with your scans, click "Done" to save your file.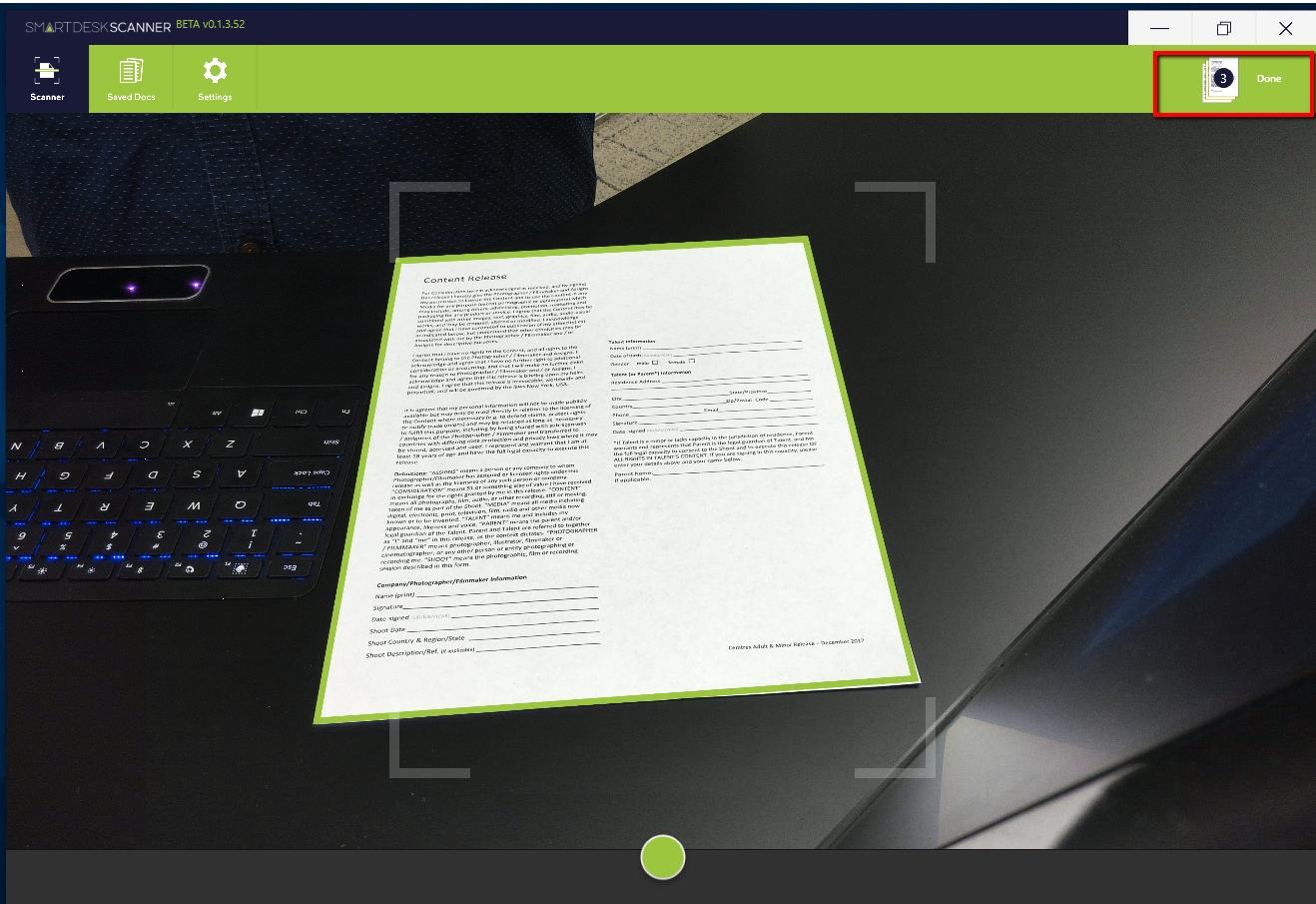 6. Before saving, you will have options to select format, scan quality, save location, and color tone.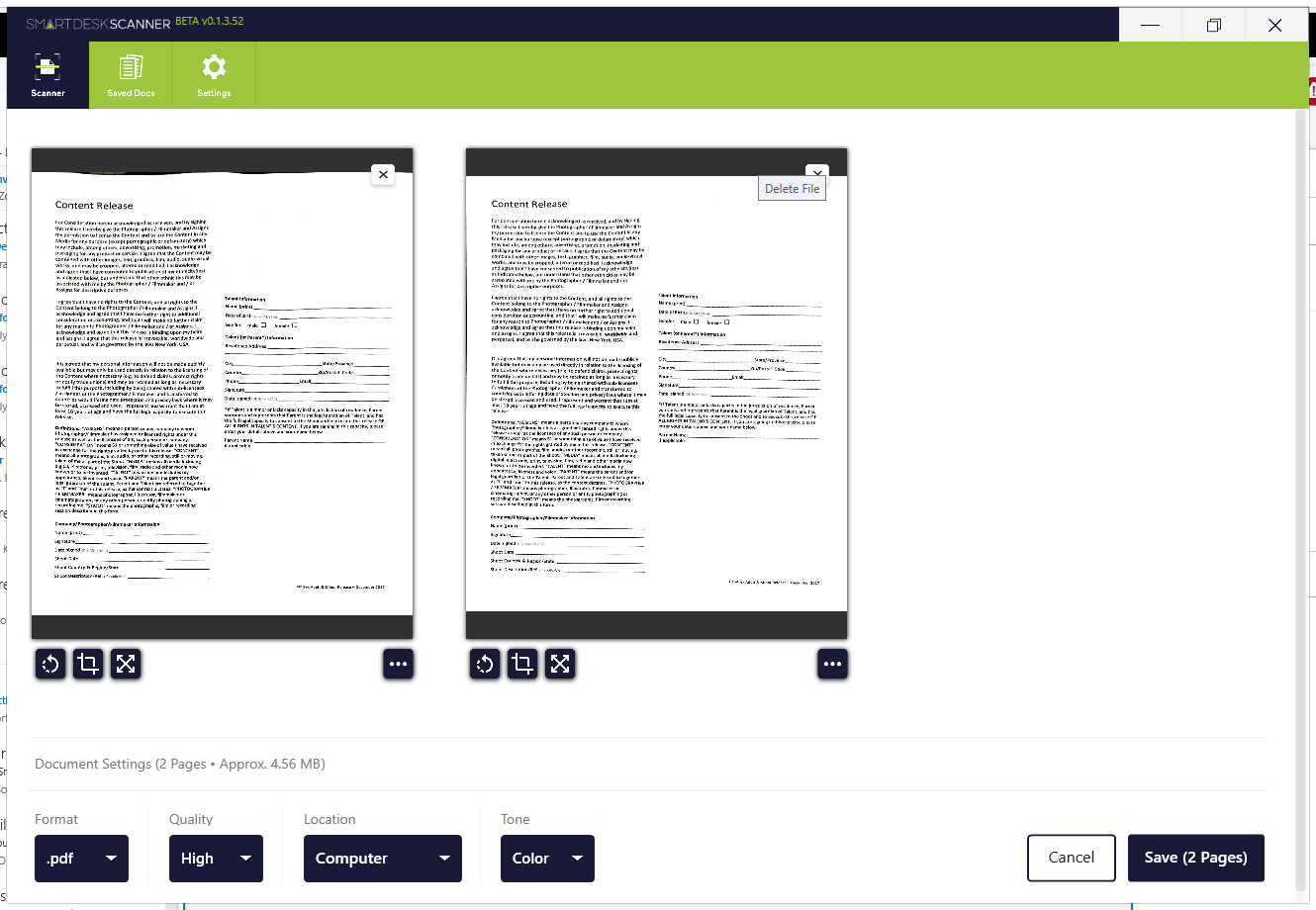 7. By default, files saved to your computer will save to Documents > SmartDesk Scanner, but you can save them anywhere you would like.